Firstly, Happy New Year from the team at Red Pepper!
2021 was definitely not short on challenges, however we've come out the other side, and we're ready to dodge whatever curveball 2022 throws our way. As we strive towards further growth in 2022, we've taken a minute to reflect on the successes of not only the Red Pepper platform, but our customers' successes too.
We've broken down the user statistics for 2021 below, with incredible numbers showing just how much growth, viewership and engagement our clients' digital catalogs generated across the Red Pepper platform in 2021.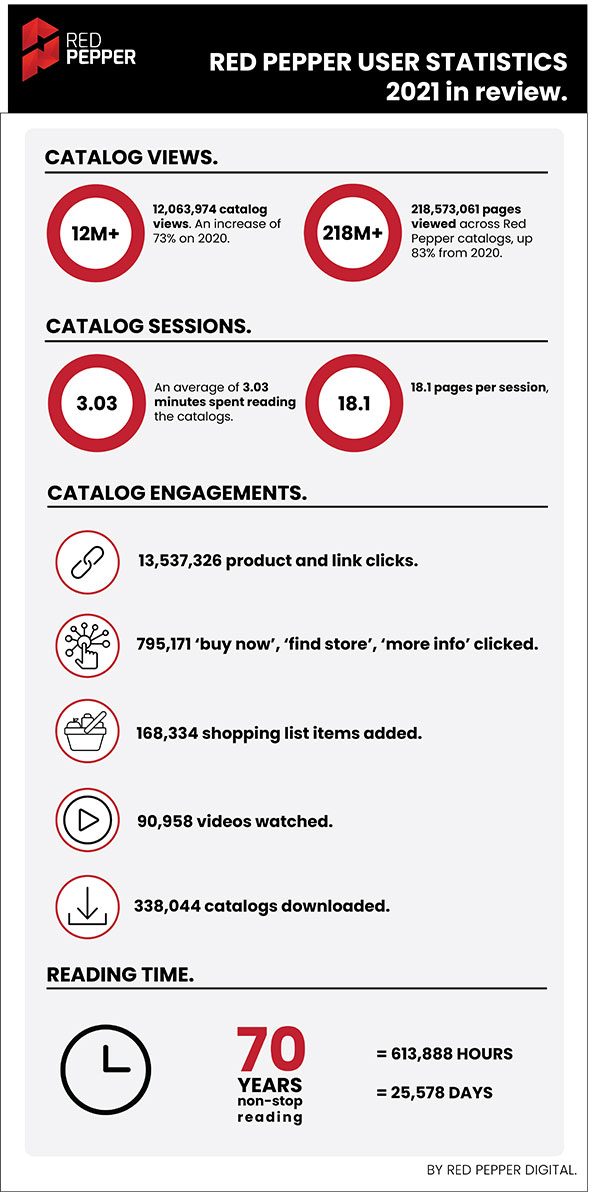 If you're assessing your promotional marketing offering for 2022 and looking accelerate your digital transformation, get in touch with us here!